With crowd ordering, we're giving you the opportunity to order together with your family, friends or neighbours. To do this, you need a customer account and must be logged in. Your family, friends and neighbours do not need an account.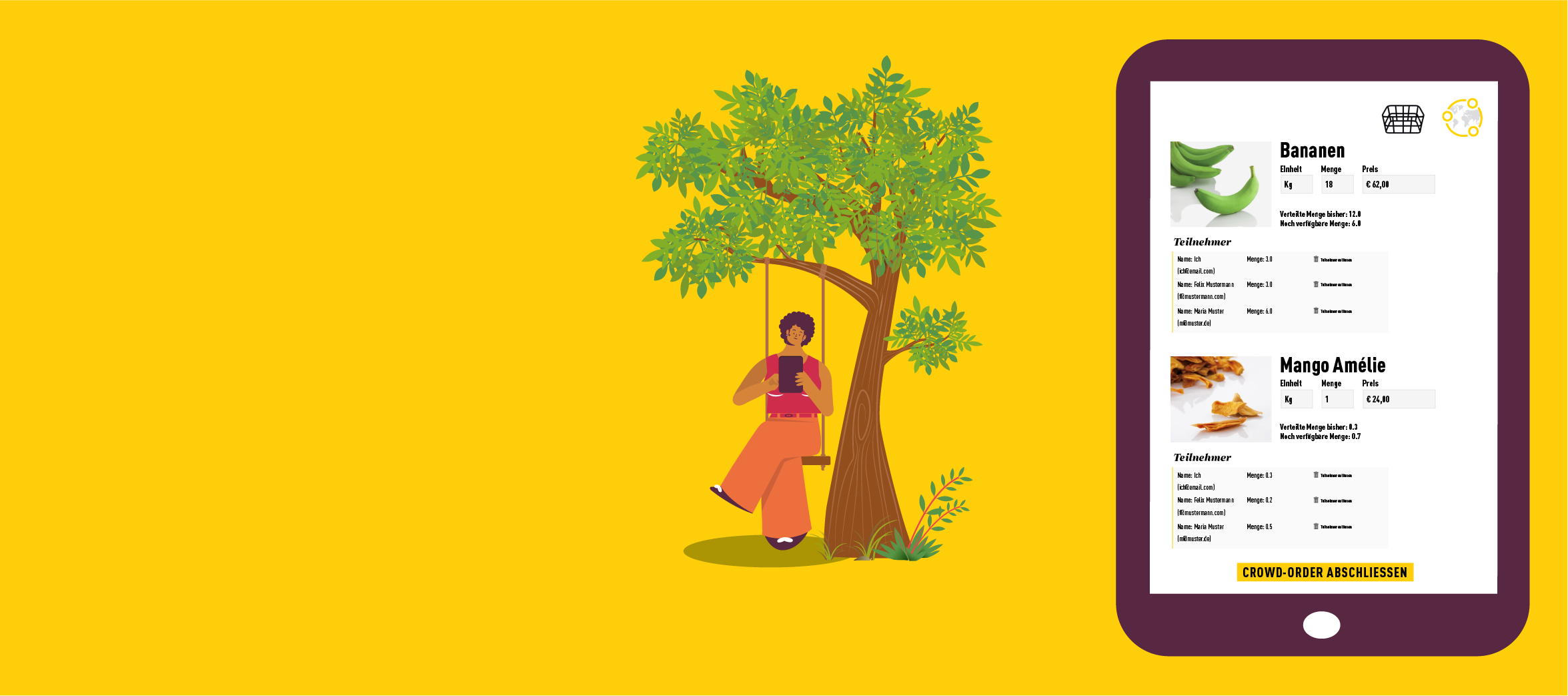 Step 1 EU-EN
1/ START A CROWD ORDER

Select a product and add it to your order list using the button with the crowd order symbol. You can find the button next to the product. If you haven't created a crowd order yet, one will be created for you automatically in our shop. You can modify the order name and the planned order date at any time. The date merely serves as a reference point. Ultimately, you will finalise the order manually.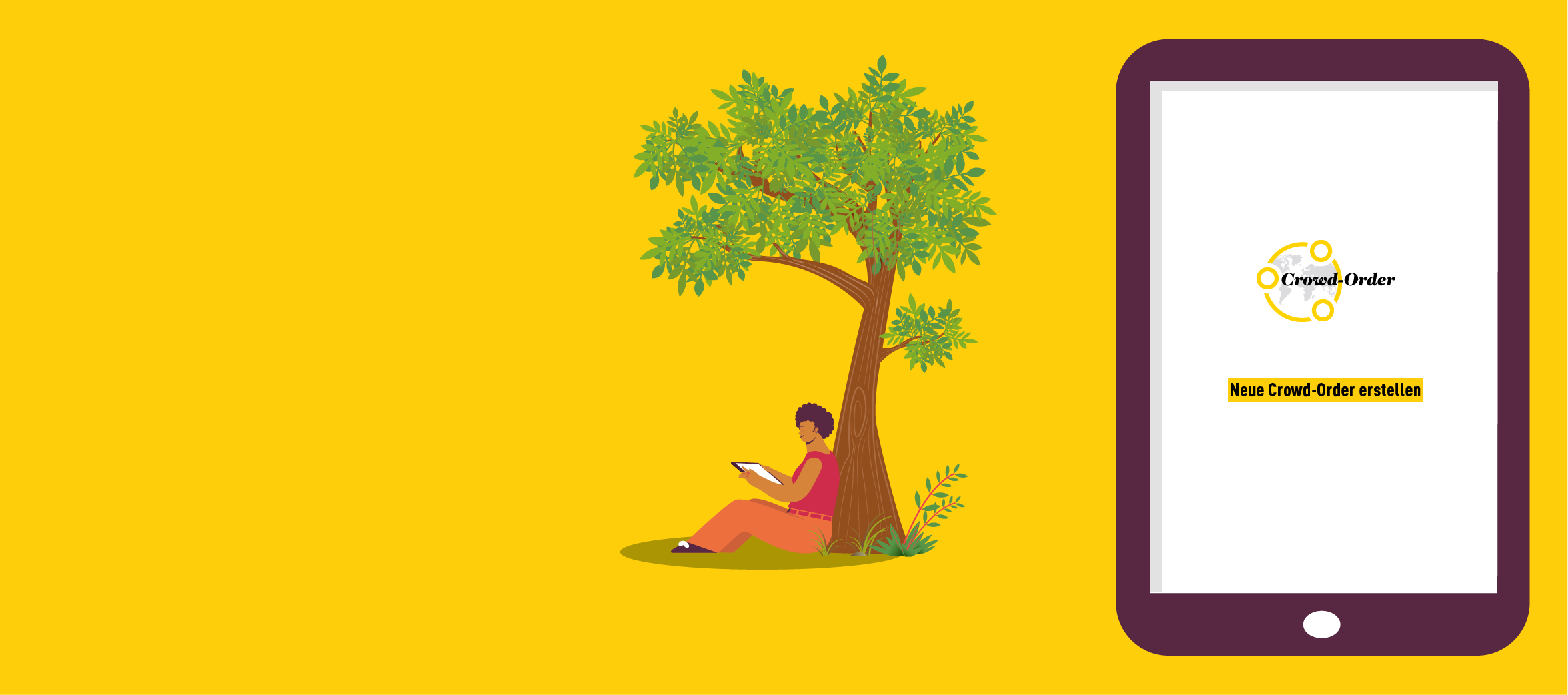 Step 2 EU-EN
2/ INVITE FRIENDS

When you are done adding products to your list, enter the amount you plan to keep for yourself. Then invite your friends, family or neighbours by e-mail directly through the shop. Separate the e-mail addresses with a comma and, if need be, write a message to your "crowd". The invitation will simultaneously be sent to all of the e-mail addresses.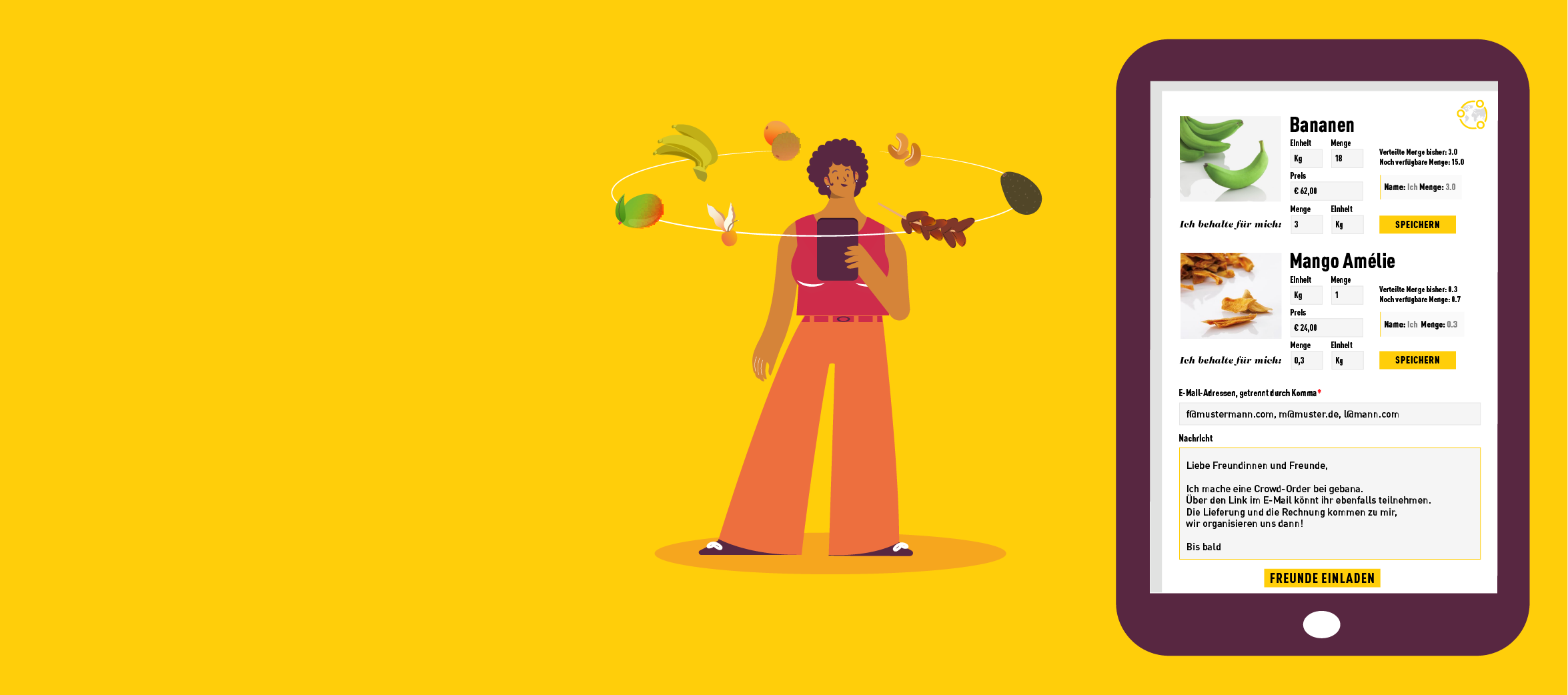 Step 3 EU-EN
3/ FRIENDS SIGN UP

Your friends will be invited to choose the share of the crowd order that they want to take over. They don't need a customer account in our shop to do this. Your friends cannot add products to the list, only you can. You will receive a message when someone participates in your order.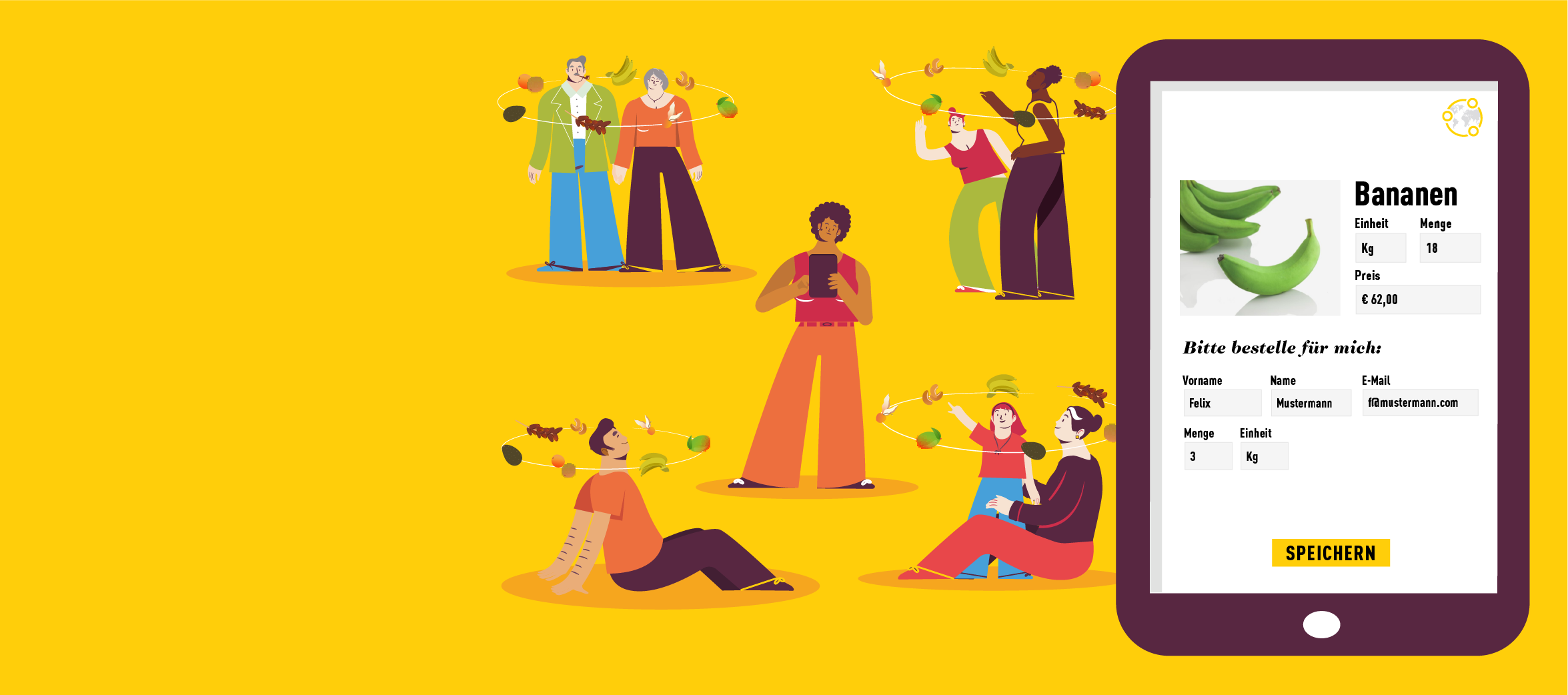 Step 4 EU-EN
4/ REVIEW & CLOSE THE CROWD ORDER

Check your crowd order one last time before closing it. The selected products will then be placed in your shopping cart. This step cannot be reversed. Go to the shopping cart and check out by following the standard purchase process. At the end, the people participating in the crowd will be shown. This information will also be sent to you by e-mail.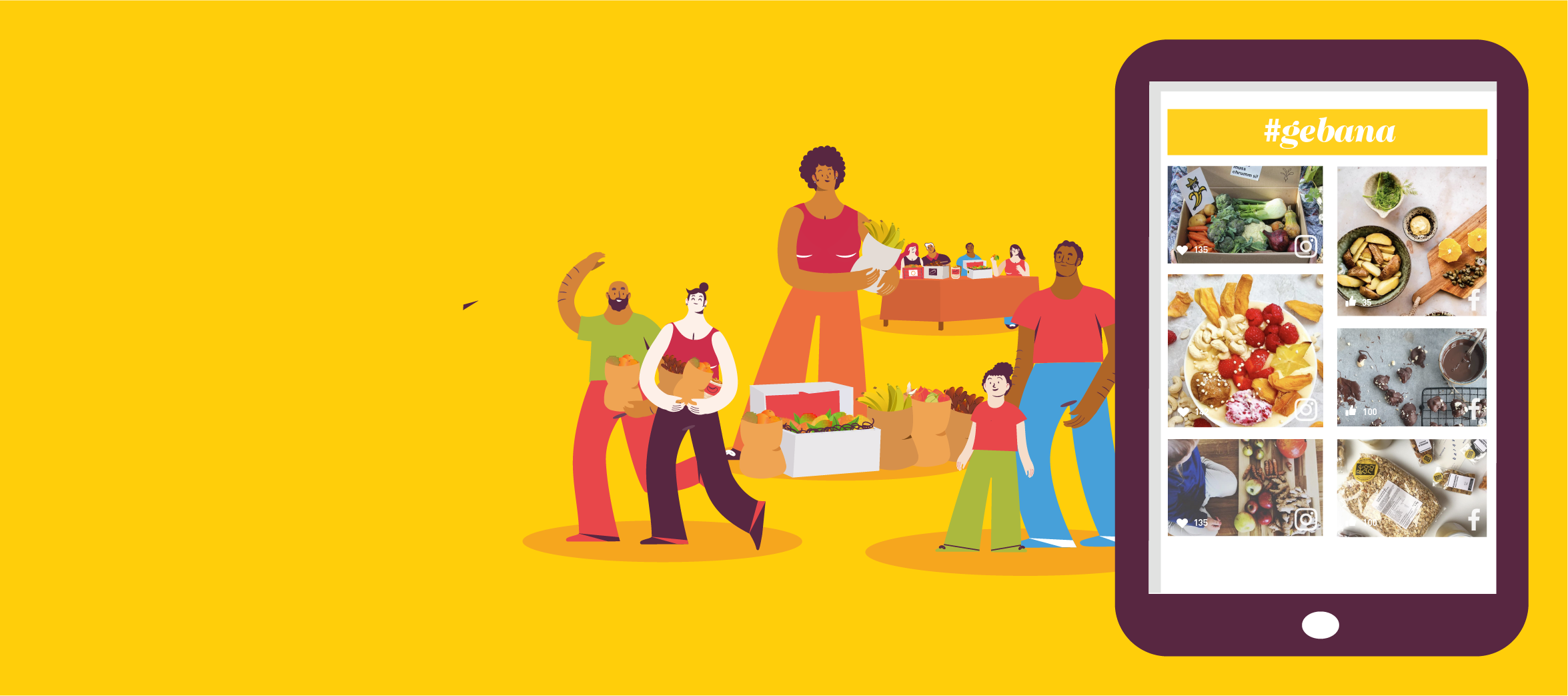 Step 5 EU-EN
5/ DISTRIBUTE ORDERED PRODUCTS

The entire order is delivered to your home. You can then share the products with everyone who participated in your crowd order. The invoice will only be addressed to you.